"Tonight we stand beneath a new heaven. After 150 years of calling out, the silence of the universe assures us that life is unique. We are alone. You and I are among the first to bring life to the stars - to this planet. The farthest any human has ever ventured. I know there are those at home who say that we are here only as a status symbol. Others say that we are fortune hunters, or that we're running away. But I know we're here because of faith - faith in each other, in a better world. The rocket fuel that brought us here can be burnt away, but our belief in ourselves, in one another, in the future, never can be; never will be." - Colonial Governor Borman
Colonial Governor Borman is a character appearing in Season 1 of Space: Above and Beyond and the various tie-in books and comic books.
He is portrayed by actor Alan Dale.
Biography
Edit
Borman was the leader of Earth's first colony established on Vesta in the Epsilon Eridani system in 2063.[1] Two months after landing and establishing the settlement, he was killed when the colony was attacked and destroyed by Chig fighters and ground troops.[2]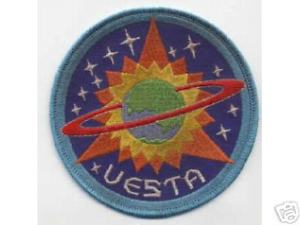 Appearances
Edit
References
Edit