1LT Paul Wang is a main character appearing in Season 1 of Space: Above and Beyond and the various tie-in books and comic books.
He is portrayed by actor Joel de la Fuente.
Biography
Edit
Paul grew up in poverty in his hometown of Chicago, Illinois. He joined the United States Marine Corps to escape the crime, hopelessness, even the bugs that he hated from his childhood neighborhood. He was almost finished with Officer Candidate School (OCS) and Accelerated Flight Training (AFT) when news of the Vesta Colony and Tellus Colonies being destroyed by aliens was released and the Chig War began. Paul was assigned as a pilot (callsign "Joker") in the USMC 58th Squadron – the Wild Cards, embarked in USS SARATOGA, a United States Navy space carrier.[1]
Paul has a budding romance with LT Stroud on the USS SARATOGA.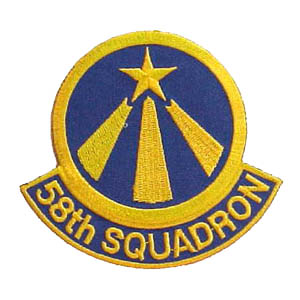 Military Awards
Edit
Character Motivation
Edit
Although he claims to have joined the USMC to be a "heartbreaker and life taker," he is actually reclusive and introspective. He tends to let loose his great sense of humor to ease stress and escape moments of self-doubt. It is with the Wildcards that he starts to gain confidence, first in tactical weapons and navigation, then in personal relationships. But Paul never quite overcomes his ingrained sense of personal failure.
Appearances
Edit
References
Edit